Assalamualaikum
Since ramai kawan-kawan yang reply aiman punya stories both IG and Whatsapps about skincare and ask many things, literally banyak soalan yang berulang dan I gigih gila nak jawab banyak kali hahaha.
As a good solution, here, I'll brief about skincare routine here and try to answer all the question, So later Uguys boleh refer dekat sini je, Insya-Allah.
We start now,
Photo from google.com
Ada tiga benda yang korang kena consider before create your own routine
1. Your Skin Type : Either Oily, Dry, Combination or Normal.
"Macam mana nak tahu jenis kulit muka kita?"
Lepas basuh muka, biarkan selama 5-10minutes,
- kalau rasa berminyak dkt both U-Zone and T-Zone, kulit awak oily
- kalau rasa ketat and padat, itu Dry Skin
- kalau berminyak dkt T-Zone je, U-Zone takda apa-apa, itu Combination
- Kalau tak rasa apa-apa, itu Normal skin
2. Your Skin Concern : Sama ada awak ada sensitive skin, acne-prone, ada scars: etc.
3. Your Skin Goals : For example, "I nak kulit I hydrate more, taknak dull skin, nak kurangkan pores appearance" dan sebagainya. (process ni korang kena tilik muka dekat cermin lam lama)
Kenapa skincare orang lain-lain, sebab tiga benda ni. Okkay, Get it before we move to next chapter?
Ok Now, there are 3 essential things yang kita wajib ada untuk make sure kulit kita sentiasa SIHAT.
Kena ingat kat sini, kita bukan nak cantik je tau. Kulit sihat tu lagi penting dari cantik tapi tak sihat
Morning
1. Cleanser
2. Moisturize
3. Protection (which is sunscreen)
Night
1. Oil-Based Cleanser
2. Cleanser
3. Moisturize
Apa fungsi semua tu? Macam mana nak tahu product tu sesuai ke tak dengan kulit muka kita? (Ok. Soalan ni yang ramai sangat tanya)
#Cleanser : Untuk bersihkan muka kita dari kotoran dan debu
Since I ada upload gambar Low pH cleanser Cosrx ni, ada soalan yang tanya "Kenapa kena pakai cleanser yang Low pH?"
Since Skin Surface kita acidic, jadi kita kena pakai cleanser pH dia around 5.5.
sebab :
1.kita taknak cleanser yang kita pakai tu kacau pH kulit kita
2. ia juga boleh reduce and stop pertumbuhan bakteria
3. dan yang paling best dia boleh maintain structure and moisturize our face.
#Moisturize
Of course la to moisturize our face and fix from dirt.
#Protection atau orang panggil sunscreen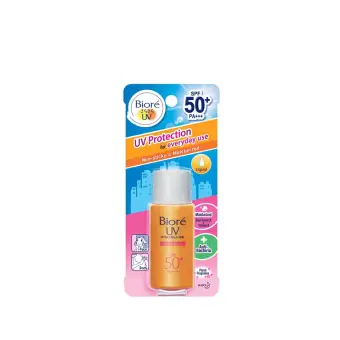 To avoid from burn, dan jeragat, untuk elakkan pores membesar dan jugak utk elak dari skin cancer.
SPF paling elok 30-50
#Oil-Based Cleanser
Ok tadi kita tahu yang cleanser biasa which is Water-Cleanser, dia akan remove kotoran dan debu. Tapi Oil-Cleanser ni akan remove minyak dari muka kita lepas terdedah seharian (sebabtu kita pakai malam je)
Macam mana nak tahu product tu sesuai ke tak dengan kulit muka kita?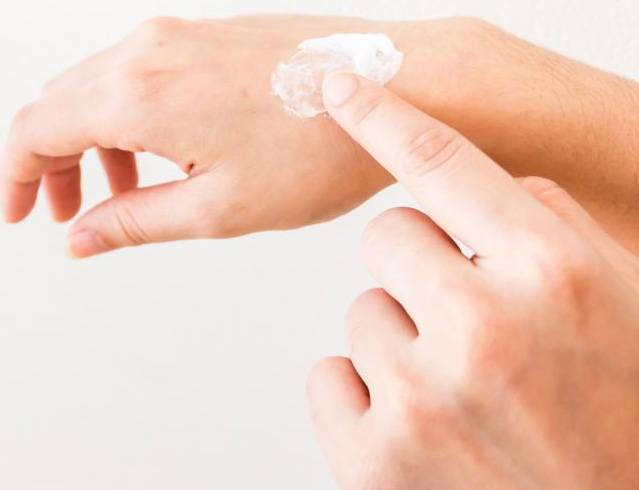 1. Pegi kedai, Patch Test dulu dekat tangan (I repeat, dekat tangan) jangan terus sapu dekat muka, bahaya. Kalau rasa sesuai dkt tangan kita, rasa okkay, confident, baru beli.
2. Sample kalau beli online boleh mintak sample dulu, atau pun try try member punya dulu
3. Baca review, ini yang membuatkan kita lagi confident.
Jangan sesekali beli product atas sebab orang lain pakai jadi kita nak pakai jugak. Ini sangatlah tak betul, Kena tahu kenapa kita pakai product tu. Okkay?
Ok. Itu sahaja untuk Basic Daily Skin care routine. Later I'll continue pasal
- daily skincare routine ikut priority (yang mana penting, yang mana tak penting)
- weekly skincare routine (like scrub, clay mask, peel-of mask, sheet mask, etc)
- I'll include also pasal exfoliator, glycolic acid and niacinamide
Disclaimer : I tak jual product, I jual pizza je hahaha