Assalamualaikum. Now, I'll explain briefly pasal
HOW TO CREATE YOUR OWN SKINCARE ROUTINE
So naturally, Entry ni bertujuan untuk bagi semua orang (especially my followers and friends) faham and get knowledge pasal skincares.
Saya akan explain concisely about :
1. anak beranak skincares
2. its function
3. turutan dia dalam routine one by one
4. Recommend brand yang I pakai (Fyi: My skin is combination)


Here we go!

For Daily Skincare Routine
After Cleanser, Moisturize, and Protection, kita jugak ada Toner, Essence, Serum, Eye cream, Clay mask, Sheet mask; etc.
First of all,
#Spot treatment
Okkay, nak jadikan ceritalah. One day your face naik jerawat seketul. Normal lah tu kan, Keep Calm and grab a spot treatment for acne.
Recommended brand : Hiruscar Anti-acne spot gel
Pakai dia before moisturizer, both AM and PM
Secondly,
#Toner
It is optional. Function dia untuk
more hydration, even your skin tone and akan tutup balik pores after kita basuh muka
. Tapi make sure beli brand yang suit dengan your skin. Kalau rasa pedih-pedih after pakai, thats means toner tu tak sesuai dengan kulit muka awak. Okkay?
Recommended brand : Klairs Supple Preparation Facial Toner
So, bila dah tambah Toner and Spot Treatment, Skincare kita akan jadi macam ni:
1. Cleanser
2. Toner
3. Spot Treatment
4. Moisturize
5. Sunscreen (AM)
Add Oil-Based cleanser before water cleanser for PM.
Thirdly,
#Eye Cream.
Based on your eye problem lah; Wrinkles/ Dark Circles/ Dryness.
Pakai Eye cream before moisturize, AM and PM
Recommended brand : Simple regeneration age resisting eye cream Forth, #
Essence
Function essence ni, kita akan pakai untuk give more hydration to our skin and to get glowing effect lah.
Recommended brand : Innisfree the grean tea fresh essence
Fifth, kita ada
#Serum
Serum ni ada ingredients for skin tissue purpose. Contohnya untuk more hydration, pigmentation, scars, acne dan sebagainya.
Recommended : The ordinary Niacinamide 10% + Zink 1%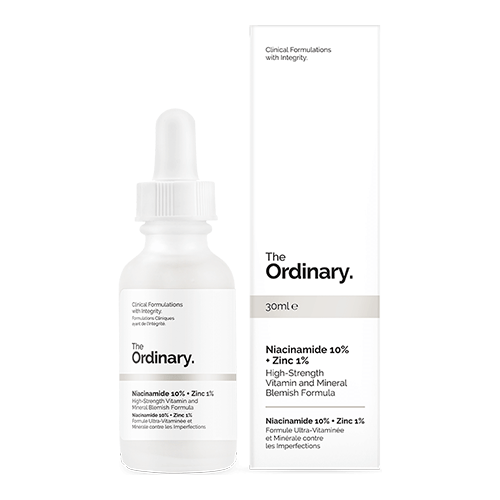 So bila dah tambah Essence and serum, Daily Skincare Routine korang akan jadi macam ni :
Orang dah tak panggil Basic Skincare Routine dah kalau macam ni. Complete pun tak. Anggap je dia
"NOT TO BASIC SKINCARE ROUTINE"
Okkay Now we move to
Weekly Skincare Routine
.
Bila nak pakai
Clay Mask, Sheet Mask, Scrub and AHA/BHA.
Okkay benda ni semua depends on your skin types
First, #
Mask
(Included Clay Mask and Sheet Mask)
For Clay Mask, for those who have
1.
dry skin
seeloknya pakai clay mask seminggu sekali je (actually dry skin tak perlukan Clay Mask pun).
2.
Oily Skin
boleh la pakai selang sehari,
3.
Combo and Normal
pulak seminggu dua kali
Sheet Masks kalau rasa kaya pakai lah selang semalam, saya pakai dua kali seminggu je haha.
I prefer to letak Clay Mask and Sheet Mask in a same day, sebab kan bila pkai Clay Mask muka kita akan jadi kering, so after that hydrate dia balik dgn sheet mask
Recommended Clay Mask: Freeman Mint and Lemon Clay Mask / Freeman Avocado Clay Mask
Second
#Exfoliator
(Which is Scrub and AHA/BHA)
Apa itu exfoliator? Ok briefly,
Exfolatior ni function dia untuk clean deep inside into your pores; untuk yang ada masalah blackhead, whitehead and pores, boleh la guna this thing. Dia ada dua jenis;
Physical and Chemical Exfoliator
1.Physical Exfoliator is Scrub
2. Chemical is AHA/BHA (
Alpha Hydroxy Acids/
Beta Hydroxy Acids)
1.
Dry Skin
please pakai sekali seminggu je
2.
Oily, Normal
and
Combo
Seminggu dua kali.
Recommended Scrub : St.ives brand (any based on your skin concern)
Recommended AHA/BHA : cosrx aha/bha clarifying treatment toner / Paula's Choice
End up, your Weekly Skincare Routine
(PM ONLY)
akan jadi macam ni :
Ini hanya Gambaran sahaja, boleh je kalau korang nak tukar guna cara sendiri.
Tips 1 : Formular untuk Skincare : Thin to Thick
Tips 2 : Pastikan kering/absorb dulu before remove to the next step
Tips 3 : Untuk Toner kena pakai Cotton Pad, Essence hanya dab je dekat muka sampai dia absorb
Tips 4 : Jangan lap muka guna tuala sapu badan
Ok dah faham ke sampai sini? kalau ada soalan boleh tanya dekat komen tau ;D
Later, Kita akan masuk tajuk Glycolic Acid and Niacinamide beserta function dia.
Thanks for reading ;)